PAULINA
Met her in a nice Hotel. She had on a sexy outfit . [CENSORED] Enjoyed the time together . Will try to see her when she is back in the area. Had a nice talk at the end sweet and entertaining.
- Posted by MEMBER on Friday, February 05, 2016
ADRIANA
Sweet and sinful, as Adriana open the with her amazing smile, I know I was done for!!!!! Tall, thin and tight body was a perefect dancers body. She felt an old lover kissing anf=d hugging, OMG. I need to back again and again
- Posted by MEMBER on Thursday, February 04, 2016
BROOKE
Brooke is amazing. If you get a chance to see her or if she comes back for another tour make sure you book it cause she a girl next door type and great to talk to and have fun with. CG never gets old and always delivers the best. THANKS
- Posted by MEMBER on Tuesday, February 02, 2016
ADRIANA
Don't kick yourself for missing Adriana! Run to see her!! This darling special woman is a dream come true. Playful, very playful, sexy and beautiful. Best time I have had in recent memory. She is a 10 . I wish every time could be this nice. Hoping she comes back to my area, will not hesitate to see her anytime I can!
- Posted by MEMBER on Tuesday, February 02, 2016
PAULINA
Paulina made me feel comfortable right away. She has a warm, almost nurturing, demeanor and a sensuality not often encountered in the hobby. [CENSORED] I would definitely recommend Paulina to anyone!
- Posted by MEMBER on Tuesday, February 02, 2016
Escort Reviews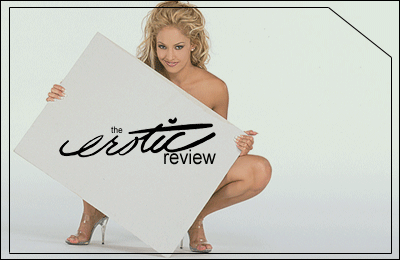 Searching for escorts with the help of escort reviews
Searching for an escort isn't as easy as you think. It can be both time consuming and stressful. The reason is because you have tons of choices - there are tons of escorts waiting for you to pick them. It's difficult to know what to look for and how to find the red flags. If you are completely new to searching for an escort, then it's even more difficult. This is where escort reviews can help. Escort reviews board members all over the world review the escorts they have spent time with and provide you with the details of the things that they experienced with that escort and how it was for them in general. Many times you will get more details than you even need. You are also able to read about the bad experiences as well as the great ones. From these escort reviews , you can determine if the woman is someone you'd like to meet or if you'd like to continue searching for someone else.
Are all escort reviews real? Or can be also fake ones?
When selecting a lady based on escort review, you should always read all parts of the review to grasp, who the escort is and how other clients have experienced her. You need to ask yourself, does that woman offer the kind of experience I am searching for? You also need to question if the escort review is truthful or just something made up. There are many ways to tell if the escort review is made up. Many times competitors will leave bad and untrue escort reviews for a great escort and also place a low rating. You can tell if escort review can't be trusted, if there are other reviews that are high and between the high rating there are low ones. Most likely the low escort review was left by a competitor. You can double check by seeing if the person who left the low escort review has a history of making reviews or it was his first review a bad one.
See only providers with recent escort reviews
When it comes to reading escort review, you don't always have to worry about a truthful review. You have to also consider her rating and also the date of her last review. Many men recommend going for the woman who has been reviewed recently over the one who hasn't been actively reviewed for a number of month or even years. The reason is, the woman might not be working or might have been so bad that none of her clients wanted to even publicly state it.
Escort review websites
There are a number of websites that allow VIP members to read and post escort reviews . Some of these sites include TER , Bigdoggie and also BestGFE. These three websites are considered the leaders in providing men with the type of escort reviews they want and need in order for them to pick a great escort to spend time with. These sites feature things like detailed profiles for the escorts, pictures and reviews that are long and short. These sites also include ways to chat with other members so you can trade secretes or even advice. This way you can avoid making silly mistakes and also remain safe.

TER site prides itself on being able to find special women for men to spend time with and provide them with something special. Their members don't want to spend money on something that doesn't deliver as promised, and they make sure that you don't have to deal with any of that kind of waste either. They want you to review, and they want you to read the escort reviews of all the providers they have showcased on their website. TER also has a review flagging system that protects providers from posting fake escort reviews. With TER you are able to earn free membership just by reviewing some of the escorts you meet in last 3 month. TER is considered the most popular and trusted escort review system for independent escorts and agency escorts.
Best GFE is a forum type setting that has a big audience. Once you join, you are able to view tons of escort reviews of the women who offer the best girlfriend experience in your area. They provide you with a user friendly system that allows you to view things and comment and also share your own experiences. It's a great web site that offers a ton of great resources and advice.
Big Doggie is a good source for escort reviews but it is also an older resource. Big Doggie was more popular before TER had come out. The main difference is that Big Doggie isn't free and that you are required to pay a monthly fee.
These three websites provide you with the escort reviews you have been looking for. All three websites are user friendly and have low to free prices that make it even easier for you to find an incredible escort to grant you every need and, maybe, even some fantasies. Start reading escort reviews now, and you could have a well-qualified escort waiting to meet you within the hour. It's really that simple.